Artist Impression - 9th hole towards Clubhouse and Retirement Village
Innovation with an eye to the future
Pariter's proposal for Cumberland Country Golf Club will include a new clubhouse with well-considered connections between the golf course and the seniors living that will form part of the overall development. The development will provide alternative revenue streams that will see the Club maintain its independence and continue to thrive well into the future.
Design & Development
A new clubhouse and golf facilities
Function room
Independent Living Units
Wellness centre for residents and club members
Higher seniors care
Reconfiguration of current 18-hole golf course
Secure parking for residents, separate from the golfing and function spaces
Latest technology in village operation and resident health and safety
Environmental Initiatives
Solar power
Electric vehicle recharging stations
Shuttle bus
Preservation of green spaces
Planting of additional trees
Communal and vegetable gardens
Project Status
A Development Agreement with Cumberland Country Golf Club was signed in late-June 2023.

Lodgement of the State Significant Development Application is now being prepared, which includes a detailed design proposal and participation in State Design Review Panel meetings with the Government Architect of NSW.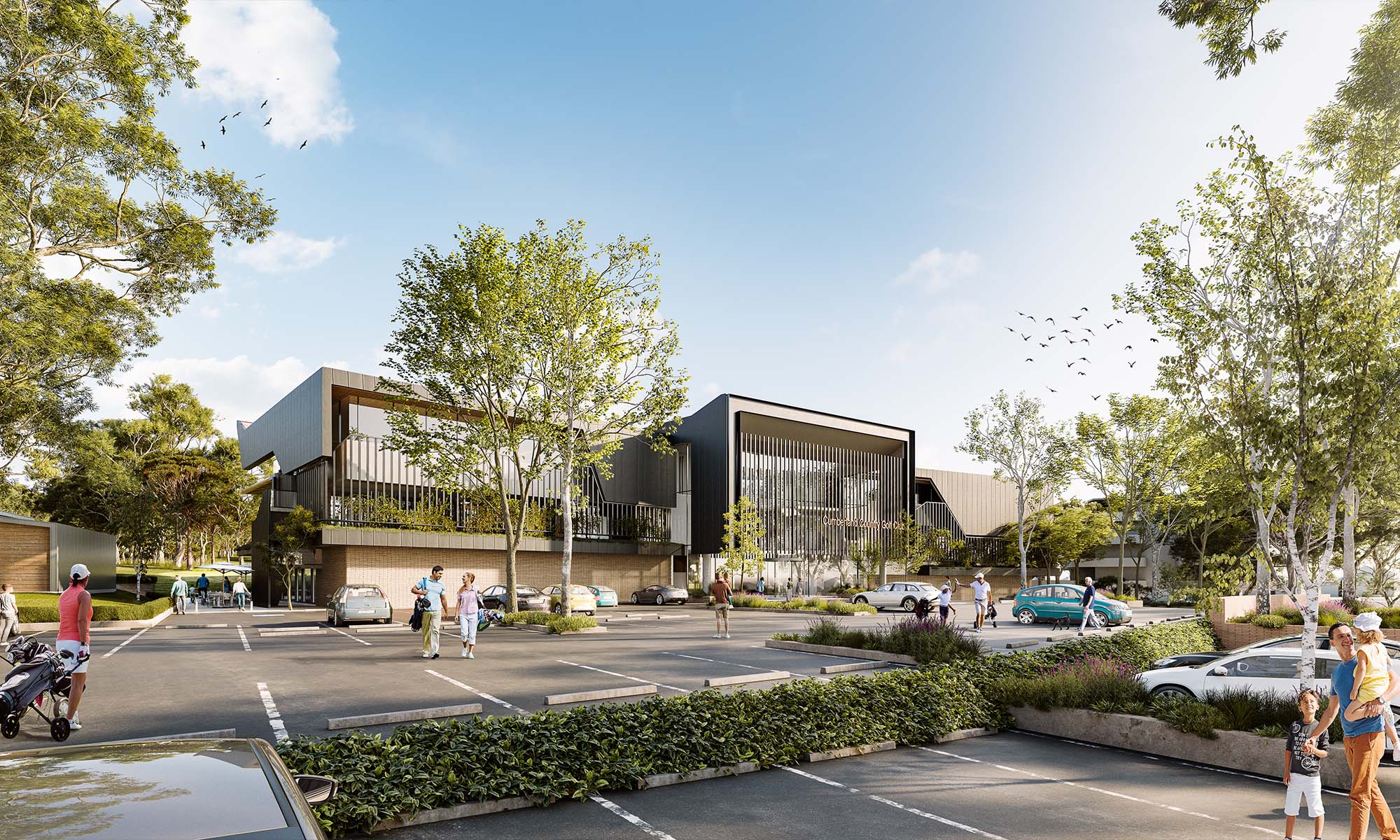 Artist Impression - Clubhouse view from Car Park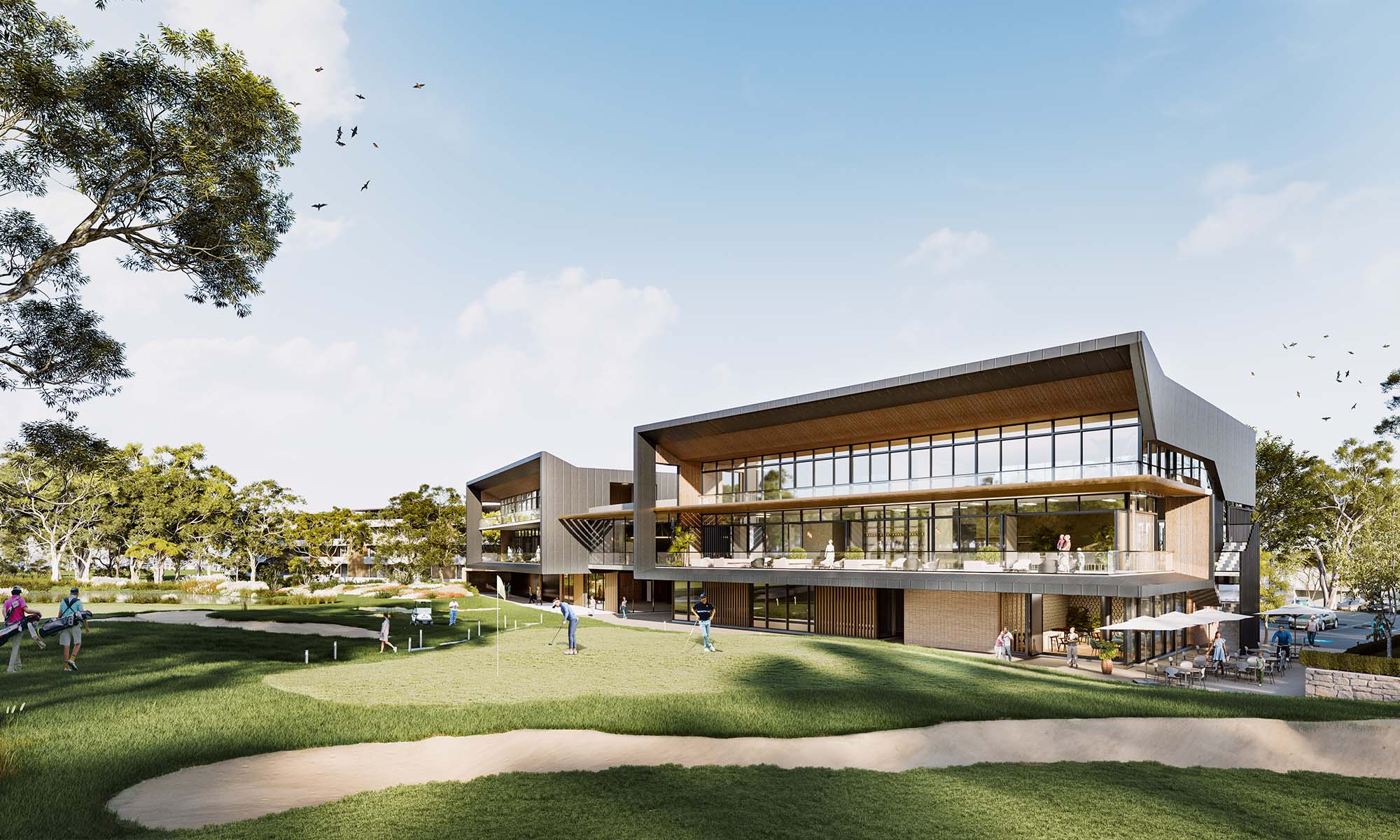 Artist Impression - Clubhouse rear view from 9th Hole